Roxy & Quiksilver Canada Promo Code: 50% Off Sale Items + Extra 40% Off (+ Free Shipping)!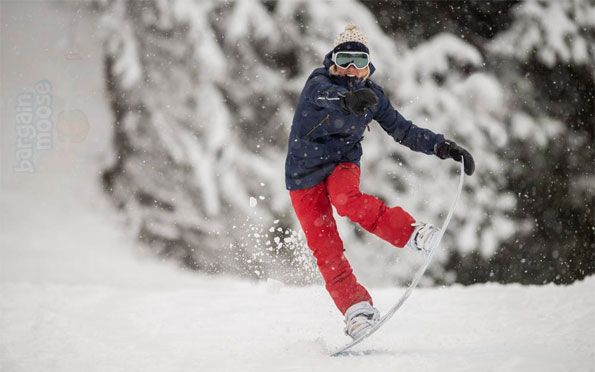 A couple of days ago, I blogged about the same promotion at Roxy's and Quiksilver's sister (or should I say brother?) site, DC Shoes, but these two are also offering an extra 40% discount on all sale items. This means that on top of already reduced prices of up to 50% off, you can also use the code below to save an additional 40% off at either site! Both Roxy and Quiksilver also offer absolutely free shipping on any order with no require minimum spend.
Click here to shop @ Quiksilver.com
Coupon Code: HOLIDAY40
Discount: 40% off
Expiry: 23rd November 2014
So, what exactly is the difference between both sites and which should you shop at? While Roxy caters to women's and girls' clothing and accessories, Quiksilver, on the other hand, is geared towards men and boys. However, both find their focus in offering active wear that is particularly fitting for boarding sports like snowboarding, surf boarding, etc. No need to be a sports junkie to shop at these two sites though as there are plenty of regular t-shirts, hoodies, coats and much more to choose from to wear on a daily basis.
Keep in mind that sizes are limited at both but the sooner you shop, the more chances you have of scoring the item you want.
Roxy
The heating has been on at my place for a little over a month now but it can still get pretty cold sometimes, especially since we're at ground level. As such, I have been looking for a comfy sweater to wear around the house and the days away sweater looks perfect. It comes down to $20.99 from a sale price of $34.99 (reg. $69.50) and features 3/4 sleeves that wouldn't get in the way of doing dishes! ;) It's essentially a cardigan rolled into a sweater.
Quiksilver
Just this morning, my local radio show posted a picture on Facebook asking listeners if they would prefer to buy a regular t-shirt for $5 or a designer one for $50. An interesting question to pose in our day and age for sure, but what about you Moosers? Would you prefer to pay significantly less? Okay, so the Skegs slim fit t-shirt I found at Quiksilver isn't exactly $50, it was originally priced at $22 and is now on sale for $10.99, but with the code, it comes even further down to just $6.59, which is 70% off the initial price tag! It's only available in large or extra-large sizes but I chose it to show you just how much you can save right now.
Another Code
Once you hop over to either Roxy's or Quiksilver's site, you will see another code being advertised at the top of the page: EXTRA40. This one may be used as well at either site but it's set to expire at the end of the day, on November 16th. The HOLIDAY40 code listed above, however, is scheduled to end next week, so I suggest you use that one! All Roxy coupon codes and Quicsilver promo codes may all be found on the Bargainmoose forum as soon as they are released as well.