Roots Canada: Free Shipping No Minimum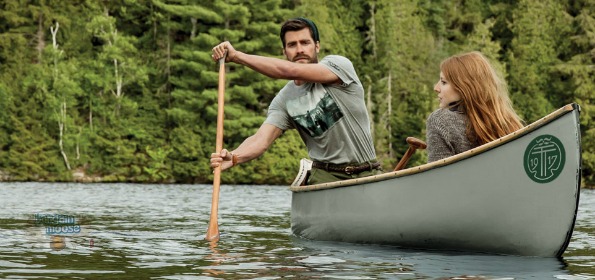 Roots Canada is offering free shipping with no minimum purchase required right now!
This free shipping offer is really occurring at the perfect time. Right now, Roots Canada has a 50% off sale with an extra 40% off sale clothing at checkout. The extra 40% off does not apply to leather, shoes, and selection other items. Items that qualify for this discount will say so below their description.
These women's Canvas Pocket Denim jeans were $88 originally, but are on sale for $43.98. Once you add them to your cart, they come down further to just $26.39. These are a mid-rise pair of jeans with a relaxed fit. They feature oversized front pockets and the jeans are in an indigo wash. Sizes 24, 26, 28, 29, 30 and 31 are in stock.
If you want something extra special for your patriotic soul, view the men's Canada Fleece Bomber. Originally $148, the bomber is currently on sale for $117.99. Once you add the bomber to your cart, it will come down to $70.79. The red bomber is available in sizes medium, large, and extra-large. The grey bomber is available in sizes extra-large and XXL. I prefer the red bomber because the red contrasts beautifully with the black lettering and accents. If you don't mind being noticed and complimented on your jacket, then you should definitely pick up the red one.
While the clothing is an extra 40% off, it is worth looking at the sale leather section if you need a new purse or accessory. The Raw Edie Verona purse in cashmere (colour) was $138 and is now discounted to $109.99. It is a pretty good size everyday purse for girls who do not like to carry around the kitchen sink: just the basic necessities for me. Roots leather purses are durable and made in Canada, so you are supporting Canadian manufacturing with your purchase.
While it is such a small thing, I am considering the purchase of the Roots Luggage Tag in veg. Originally $38, the tag is now on sale for $18.99. I like to travel when my budget allows, so my luggage receives a decent amount of use. However, conveyor belts and travel seem to eat the paper luggage tags I get from the airline. I think it is about time I got a durable luggage tag before my luggage gets permanently lost.
What are your favourite items from Roots? Any 'cannot live without' pieces you have purchased?
(Expiry: 5th August 2014 @ 10 AM ET)