Roots Canada: Black Friday 25% off Everything & 30% Off Kids ON NOW (EXPIRED)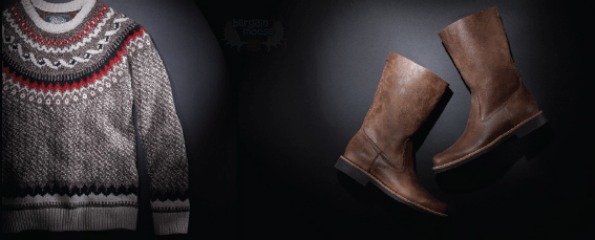 BUMP: Roots is keeping this sale going for Cyber Monday AND is now offering free shipping with no minimum as well!
Roots Canada is offering 25% off everything* and 30% off kids, toddler, and baby for Black Friday only. It looks like shipping with be free on orders of $50 or more still. This offer will be for one day only and it starts at midnight tonight. This is your heads up.
While, admittedly, I expected a little better from Roots (give us free shipping no minimum at least), it has been a while since we have seen a 25% off discount from them so I guess I shall be content. This offer does exclude custom orders, kids items, gift cards and specialty collections (BlueDot Tour, NFB, Mary Maxim, Norquay Paddle).
I checked the fine print and it looks like leather items are included under the discount. This Raiders Bag in Tribe is one of my favourites because I am a huge fan of Indiana Jones. I have highly contemplated buying it and using it as a replacement for my primary purse. The bag retails for a hefty $288, but will come down to $216 after discount.
The Roots General Store has some really cool gift ideas for Christmas. Personally, I have been freezing almost every night with the famous British Columbia humidity on Vancouver Island. I think this Cabin Sock Hot Water Bottle for $24.95 would be a blissful reprieve for my frigid toes. After discount it should come down to $18.71.
I also think this F14 Wood Wick Maple Candle is pretty classic and I would love to have one. I have seen one before but never had the pleasure of smelling this yummy candle. Originally $16, it will come down to $12 during the Black Friday offer.
All children's items will receive 30% off except for the brands mentions in the exclusions list. This most adorable Toddler Cabin Monkey Gift Set costs $34 right now. After midnight, you can buy it for $23.80. I think the monkey face on the toque with the little mitts is just adorable.
I am not sure if these discounts will stack on top of the sale section or not. We will just have to wait until midnight to see. Is there anything at Roots Canada that you are looking forward to buying?
(Expiry: 28th November 2014)