Robeez: Eric Carle Gift Sets on Sale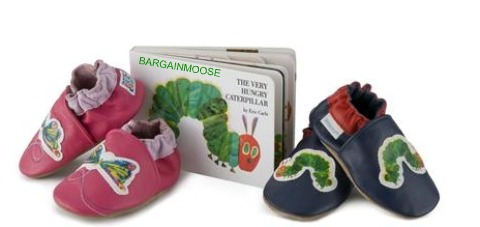 I ran across these adorable Eric Carle Gift Sets on sale at Robeez while browsing today. Each Gift set is usually $29.99 and are on sale for $19.99. Each set comes with a miniature Eric Carle book and a pair of Robeez shoes.
I think these would make a wonderful gift: a book and shoes! Plus free shipping on every order right now.