Purdy's Canada Promo Code: Exclusive Free Shipping for No Minimum Monday (EXPIRED)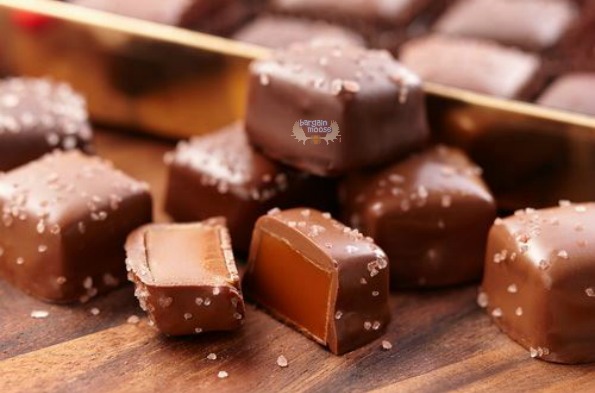 I'm so excited to tell you about this exclusive free shipping deal we have today for No Minimum Monday. Purdy's rarely offers coupon codes and rarely does free shipping. In fact, their Black Friday offer was to have a shipping threshold of a $65 minimum order. Otherwise, you'd have to pay a flat rate of $10 for shipping. They also sometimes reduce that flat rate down to $5, but today you pay $0 for shipping from Purdy's, thanks to our exclusive coupon code!
Click here to shop @ Purdys.com now
Coupon Code: NOMIN_MOOSE
Discount: Free shipping
Expiry: 8th December 2014
If you've never tried Purdy's chocolate, I have to admit you are losing out, big time. I tried it for the first time last Christmas at my mom's. I put their salted caramel in my mouth and it was honestly one of the best things I've tasted. She had a large box on the table with all sorts of assorted Purdy's chocolates, but that one was so good, I needed to eat whichever ones were left in the box. Unfortunately, my brother ate the other one and I think I was miffed at him for about an hour after that. I had to console myself with the other chocolates in the box, which were also divine, but just not as mind-blowing as that salted caramel.
They have these Christmas Himalyan pink salt caramels for $19. Guess whose mouth these are going to reach? Mine, all mine!
I don't have a Purdy's near me, so today is the day I will be shopping for myself and for gifts so I don't have to pay shipping or reach a minimum.
If there is someone you love who you want to show it to, Purdy's is the way to do it. Their mini favourites box looks right up my alley and I see a salted caramel is included. Their hedgehogs are also very popular. This box sells for only $8.
You can also get the hedgehogs on their own, and this is a good chocolate for someone who likes creamy in the middle. These are beautiful. The smallest box is $12 and the largest is $30.
If you are a fan of orange chocolate, you don't want to miss this orange slices box ($19).
Be sure to check out their Christmas collection as you will not be disappointed. Also, always check back to the Purdy's coupon page on the forum for the latest in deals and coupons.