PosterCartel: Free Shipping Coupon Code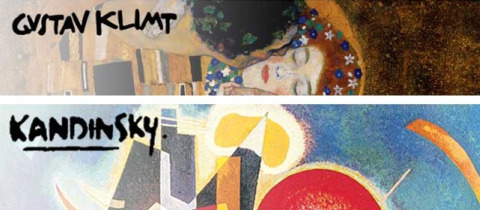 PosterCartel has sent out a wonderful free shipping coupon code! This is actually a really good offer because usually their free shipping requires a minimum purchase of $75!
Discount: Free Shipping
Coupon Code: SHIP786
Expires: September 12, 2010
What is PosterCartel all about? Let me let them tell you:
We are a young and dynamic company launched by a group of genuine art-lovers, a true alliance of like-minded people, which is why we incorporated the word 'cartel' into our company name. We are located in Montreal, Quebec, a city known for the vibrancy of its cultural life. We are absolutely committed to providing our customers with affordable art products of the highest quality. We also strive to provide unequaled customer service.
So I went looking among their products and was quite smitten by their puzzles. I haven't done puzzles in ages but when I use to stay for a week with my grandma in the lodge she was in, I was quite the wiz. Although my biggest triumph has been a 1000 piece, this 2000 piece 'Ohne Titel' by Vassily Kandinsky really looks fun. Great sale price too.
They also have really nice art prices for decent prices: I like the Almond Branches in Bloom by Vincent Van Gogh and you can get a 24 x 16 on canvas (I love canvas) for only $85 + free shipping. Great way to bring a touch of the Masters into your home without the cost of the masters!