Parents Canada: $10 For 4 Packs of Deet-Free Mosquito Repellent Patches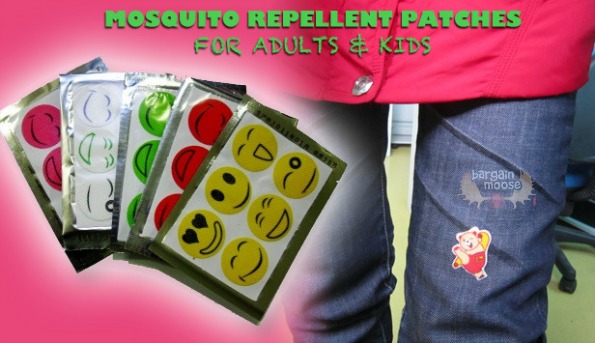 Mosquito season is upon us and we need to be extra careful protecting ourselves these days with the West Nile Virus around. But, for me, DEET is not really an option, even though I do have fond memories of choking for ten minutes after being sprayed all over with bug spray as a kid. For only $10, you'll get four packs of deet-free mosquito repellent patches for kids and adults, a $36 value.
You'll simply have to place the patch on your family's clothing and it will protect from mosquito bites for up to 72 hours. It really is that easy. There are six patches in each package, so you'll get 24 patches for only $10. This is one deal I am going to take advantage of immediately. What's great is that kids will think it is a sticker and they won't fight you on putting it on.
You can purchase unlimited vouchers and they expire within six months of purchase.
Shipping is included!
(Expiry: 27th May 2013)