New Moon Pads: Free Shipping no Minimum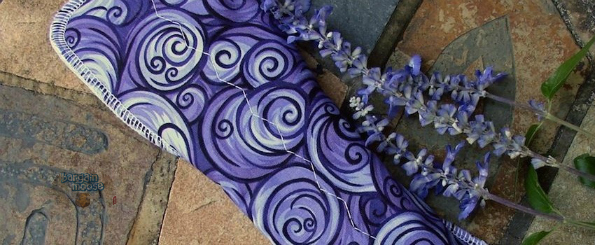 New Moon Pads sells cloth menstrual pads in cotton or flannel. Currently, they are offering free shipping with no minimum for two days only! New Moon Pads also pays the tax on all Canadian orders.
You have heard me rave about reusable menstrual products. It is only recently that menstrual products became the disposable phenomenon they are today... littering our water sources and clogging our sewage systems. This awesome article at Jezebel makes it VERY clear why we should not be flushing tampons and other menstrual products down the toilet: they do not break down in a reasonable amount of time (and often get stuck in places and cause problems... yuk!).
If a menstrual cup isn't for you, try switching to cotton menstrual pads. These are reusable pads that you can just dump in the wash and they come out all clean. They are highly absorbent and made of cotton: so they breathe when your vagina most needs it. There are five different sizes to choose from as well as panty liners (slightly different) depending on how old you are, how heavy your flow is, and how much coverage you desire.
I have used cloth pads before and they are EASY. You can purchase a winged or wingless design depending on what you like. Unlike disposable pads, the wings do not eat your underwear. Rather, they clasp onto each other around the underside of your panty gusset.
There are some gorgeous prints to choose from as well. I like Gothic Cats, Charlie Brown Snow Storm, and many more. Pinks, blues, and purples are well represented with other exciting patterns and graphics to choose for your new moon pads.
Prices depend on what level of protection you need and whether you want wings as well. Basic liners start at just $4.99 and the price goes up from there. With free shipping, you can try out one or two moon pads without committing to and entire period's worth of pads. This is why I like free shipping deals: they are the perfect way to try new things without a large commitment.
New Moon Pads also makes other products including face clothes, breast pads, carrying bags, and more. I am tempted to pick up one of their decadent little face packs (6-pack) in my favourite fabric for just $9.99 with free shipping.
(Expiry: 18th June 2015)