My Urbanware Canada Coupon Code: Exclusive 10% Off $50+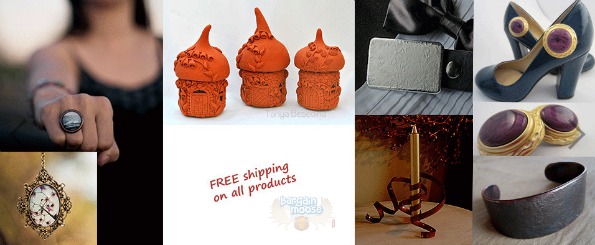 We have a new Exclusive coupon code out for an amazing store right now.  Save 10% on your entire order of $50 or more at My Urbanware until the end of September.
Click here to shop @ Myurbanware.ca now
Coupon Code: BARGAINMOOSE092013
Discount: 10% off $50+
Expiry: 30th September 2013
This coupon will work on absolutely anything you add to your cart.
If you are unfamiliar with My Urbanware, there are some great reasons to try them out.  First off, all pieces are one of a kind.   There is nothing worse than buying something that every other person owns, especially when it comes to fashion.  The second thing I like about them is that most pieces are either home made or recycled.  This means a lot to me because I truly believe in supporting Canadian artists, especially when they are healing the environment by using recycled materials. The quality on home made items verses mass produced items is not even comparable in my mind. And lastly, the prices are affordable and can compete with those big name mass producing stores.
One of my absolute favourite pieces is this photo bracelet that is $58.  Since you will save 10% at the checkout, the price will drop to just $52.20. It is gorgeous!
I also love this treasured dates art for just $32.  It is the perfect baby gift idea for a friend or family member.
As for the cost of shipping, it is absolutely free!  It won't matter what or how much you purchase, it will still be free.
If you are looking for all of the latest My Urbanware coupons, we will have them all posted up on the Bargainmoose coupon forum.