Murad Canada Friends & Family Promo Code: Get 10% off & Free Shipping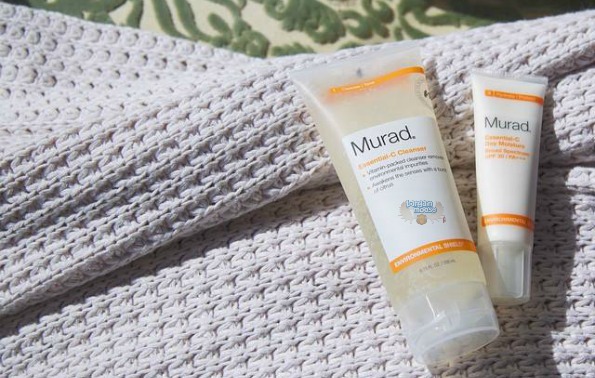 Murad Canada has a friends and family coupon code out right now that will save you 10% on your order. Even better, it gives you free shipping. While that might not sound like much, the free shipping is where the saving lies. Murad has a flat rate system on their shipping that actually goes up the more you order. So, you'll pay a minimum of $9 and up to $12, depending on what you spend. It is actually very rare for them to offer free shipping too, so you'll want to take advantage of this offer while you have the chance, because it may be a long time before you see it again.
Click here to shop @ Muradcanada.com now
Coupon Code: SAVE10
Discount: 10% off and free shipping
Expiry: 13th May 2015
Because I've never tried Murad, I headed to the most popular products section to see what others like the most. There are award winning products in this section as well. The Resurgence night regimen looks like a great product and I've been considering getting a night routine now that my skin is no longer that young. It says it can reduce the appearance of medium to heavy wrinkles by up to 48%. While my wrinkles are not very heavy, I do have this one deep wrinkle between my brows. That's either from frowning or concentrating really hard - probably a bit of both. This kit includes the renewing cleansing cream, age-diffusing serum, and the age-balancing night cream. Regularly $149.85, adding the coupon will give you a price of $134.86. The total saving with the saving on shipping will be around $27.
If you want to try something less pricey, you should check out the acne spot treatment. You know when you have an event and your unpopular friend pops up its literally ugly head on the tip of your nose? This product will help get rid of that guy before you decide to invest in a balaclava as a fashion accessory. Regularly $20, you'll get it for $18, but you'll also save that $8.95 on shipping too.
Moosers, have you tried Murad's products and which are your favourites?