Marks & Spencer (UK): Free International Shipping ($27 Value)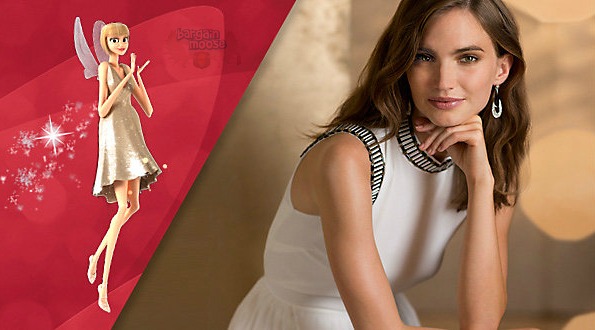 Marks & Spencer is one of the landmark UK retail stores that everyone has heard about. For the holidays, they are extending free shipping to the international community including Canada. This offer is worth £15, which roughly translates to $27 CA on today's currency market.
This free shipping offer excludes orders placed on the M&S Outlet online and 1-click orders. Marks & Spencer only ship clothing and select home ware items internationally - all beauty, furniture, food, made to measure items, or gift cards are ineligible for shipment. All items are sold duty unpaid so you may be subject to duty and processing fees when your products reach Canada.
Now that we have covered the fine print, on to the shopping. Marks & Spencer is primarily a clothing shop where you can buy fashions for the entire family. While I am very disappointed the M&S Outlet is excluded, there are some deals in the regular store that you can take advantage of with the free shipping offer.
They have a large selection of 3 for 2 knickers (panties) that are all £6 each. That means you would pay £12 for three pairs of underwear instead of two. Also in the lingerie section, they have 2 for £8 vests and camisoles. You can save an extra couple of pounds in that section as well.
Because of the exchange rate between the two currencies, Marks & Spencer is probably not going to be the best place to shop for very inexpensive items. However, if you love M&S, you really like their styles, or you want access to clothing that pretty much no one else in Canada will have - then Marks & Spencer is a great place to shop.
Looking for a warm yet sexy bodycon dress for a few Christmas parties? This Space-Dye Colour Block Bodycon Shift Dress is currently £39.50 and has good reviews so far including this one:
I love M&S for a good choice of dresses for a curvy figure so shop mainly here despite young age (since I was 30) and believe these dresses look better on me than on slim models. This dress wonderfully hides extra weight on hips and waist and nicely covers bust and back. It is very comfortable and colour is great.
I have heard that colour-block body-cons are great options for curvy figures so I am dying to try one myself.
I love shopping internationally because I just do not get along with most brands available in Canada. I also love to dress outside the norm and international shopping allows me to do that.
(Expiry: 17th December 2014)