Hush Canada: Clearance Sale on Adult Toys with Free Shipping (NSFW)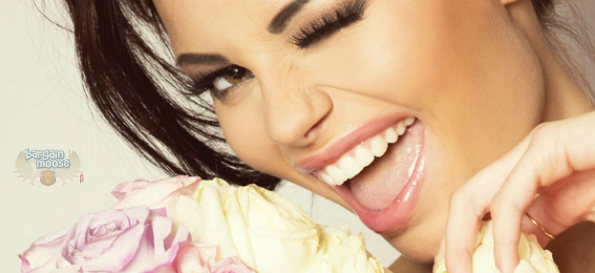 Hush Canada has a clearance sale on select adult toys. While they say there is up to 80% off select toys, I was having trouble finding anything discounted that far. However, with free shipping (no minimum required); this is a sale certainly worth shopping.
Hush is the only Canadian adult toy company that offers free shipping with no minimum. Thus, anytime they have a sale, it peaks my interest because there is no place else that I can just buy one or two things without having to reach some minimum.
The Pipedream Icicles No. 13 Glass Prostate Massager is an excellent buy if you are into anal toys. The Icicles looks like a lot of fun. You can chill it for a cool sensation or heat it up (not too hot). Glass also warms to your natural body temperature. I like glass toys because they are easy to sterilize. The Pipedream Icicles was $39.95 and is now on sale for $16.95. The cheapest I can find any of this like of Pipedream massagers is around $25.
For some intimate personal play. Purchase the California Exotic Novelties Turbo 8 Accelerator Double Bullet. This beauty comes with two bullets with individual controls with eight levels of stimulation. The system includes a graduated control and requires 4AA batteries. I suggest rechargeable batteries that you can just pop out and charge when they are drained. Originally $44.95, the double bullet is on sale for $24.95. The same unit retails for $39.99 at Pink Cherry.
For a little '50 Shades' play in the bedroom, purchase this Spartacus 20 Inch Leather Thong Whip. $54.95, the whip is on sale for $34.95. This whip is genuine leather and gives you plenty of length to try out different strokes.
There are plenty of other toys for sale as well. These are just a few that I picked out. I found price comparing a bit difficult because Hush Canada carries many brands and items that other Canadian stores do not. For example, the Spartacus whip does not appear to be at any other Canadian toy stores.
However, based on experience, many of the deals at Hush are quite good. You can pick up a few butt plugs for around $10 - $12 in the sale, which is unusual for glass. Usually you would be looking at $20 - $35. With free shipping on top of these sale prices, I recommend shipping this clearance sale.
(Expiry: 30th April 2015)