HS Sweden: Black Friday & Cyber Monday 40% Off & Free Shipping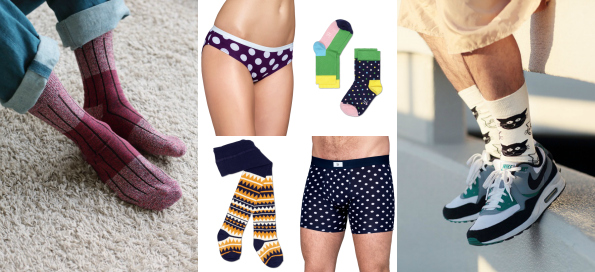 HS Sweden is throwing a great big Black Friday and Cyber Monday sale. Receive 40% off your entire order and free shipping with no minimum. Stock up on socks, underwear, and more this weekend. The discount is already taken off - prices are as shown.
Some adults have forgotten how to have fun in their wardrobe. If that might describe you, then spice up your weekly wear with a pair of funky socks. It is a great way to start expanding your repertoire. For the cat-loving ladies in the room, I recommend these cat socks (black) and cat socks (white) on sale from $13 down to $7.80.
Personally, I am having trouble keeping my feet warm this fall. It does not help that I live above a carport and, I swear, that floor isn't insulated. I am going to pick up a pair of Wool Block Socks on sale from $20 down to $12. They are made of a cotton/wool blend (so they won't be itchy) that will be nice and warm on my frozen toes.
Children are mini-humans that truly appreciate funky designs and colours. If children are on your 'to buy for' list, then check out the variety of 2-packs on sale from $12 down to $7.20. I like the two-pack dot socks myself. You can also pick up tights for tots. These zig-zag tights are wicked funky and on sale from $19 down to $11.40.
There is also a large array of funky underwear for men and women included in this sale. Women, pick up a new pair of underwear that was $14 and is now $8.40. Personally, I want a pair of the Big Dot Women's briefs in purple. The panties are purple and I think the dots are white but they may be light purple.
Men have a few styles available with prices - for the boxers or boxer briefs - quite reasonable. Originally $24, they are now on sale for $14.40 each.
Whether you buy one pair of socks (or underwear) or you buy a dozen pairs... you will get free shipping on your entire order. I have ordered from HS Sweden many times and - while my package sometimes too a bit to arrive - I always enjoyed the socks inside. These socks make awesome gifts for the person who has everything.
(Expiry: 30th November 2015)