HBC Coupon Code: Free Shipping On $100 Spend!
With this HBC coupon code, you can get free shipping on your online spend! Here are the full details: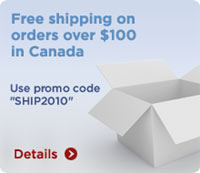 Click here to use the HBC coupon code
Coupon Code: SHIP2010
Discount: Free shipping
Min Spend: $100+
$100 is a wee bit high for a min spend, but it's not too bad.  Most of the merchadise they are selling online is from their Olympic Store, celebrating the Vancouver 2010 Olympic and Paralympic games.
They're selling clothing, accessories, even the Olympic mascots!