Furry Gems Canada Coupon Code: Exclusive Free Shipping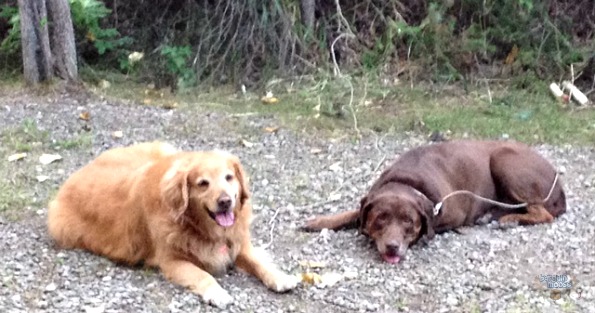 There have been a lot of coupons out lately for back to school electronic and clothing sales for your kids, but what about the other members of your family - your fur babies?  We have a new Exclusive coupon code for Furry Gems that will save you on your orders.  Get free shipping with no minimum charge with this Bargainmoose Exclusive coupon code.
Click here to shop @ Furry Gems Canada now
Coupon Code: BARGAINMOOSE
Discount: Free Shipping
Expiry: 8th September, 2013
Normally, the cost of shipping is a flat rate shipping fee of either $4.99 or $8.99 depending on which province you live in.  This coupon code will save you that amount with no minimum charge necessary to use it.
We have two big dogs, a golden retriever and a chocolate lab (yes that is them in the picture). Even though we have kids as well, they are also considered family members and we want the best for them, which can get expensive. Since this exclusive can be used on sale items as well, you can save on those sales and on the cost of shipping.
Living in Alberta, I know the importance of protecting my dogs in the winter time against the freezing cold temperatures.  I found this rain/snow jacket that was $24.99 and is now just $18.99 that would be perfect for the cold temperatures.
Another popular item that is a must have for any stylish dog is a personalized collar. There are a lot to choose from and even some great sales on the collars right now. I love these personalized matte smooth collars that were $29.99 and are now just $23.99. Possible stocking stuffer for my dogs this year - yes, my dogs get a stocking at Christmas from Santa as well!
Check out the other coupon codes for Furry Gems in the Bargainmoose forum. We also have a ton of Exclusive coupons for you to take advantage of as well.
(Image credit Krista White)