Entertainment Book: Only $19.99 + Free Shipping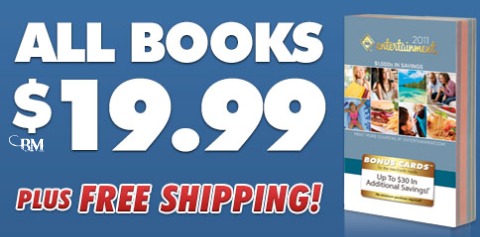 If you haven't got your hands on an Entertainment Book yet: they are having a special promotion this week. Get a copy for $19.99 with free shipping. Extra books only $15 each.
Excellent for grocery, restaurant, movie, admission and various other coupons. So far this year we have saved $60 on dry-cleaning my wedding dress, used several coupons for restaurants, a couple for M&M Meat Shops and Safeway as well as some for Cineplex. Great value.