Earl & Duchess Coupon: Exclusive 20% Off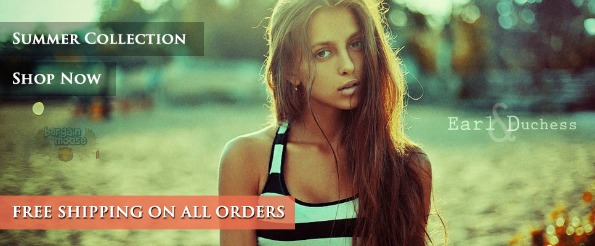 Earl and Duchess, a brand new company to the Bargainmoose, has given the Bargainmoose an exclusive coupon code for 20% off your purchase with no minimum required!
Click here to shop @ Earlandduchess.com now
Coupon Code: MOOSE20
Discount: 20% off
Expiry: unknown
So, this company sells clothing and accessories that will ship from China. The company has assured us that no duty/customs will be charged, but we wanted to make sure, so before posting this we put in an order from the company. I just successfully received it with no duty/customs charged. Confirmed! They offer free shipping on every order with no minimum, so this is a great little place to shop for unique items.
I ordered the Black Slim Fitting Lace Dress in a size L that was $60 and is on sale for $44. After our exclusive coupon, the dress comes down to $35.20. I was surprised that the dress is such good quality and the lace is absolutely beautiful on it. My only issue is that the dress fits a bit small, so make sure you are within their measurements for size. My hubby even loves the dress (such a rare thing that he cares about clothing) and was disappointed it was a bit too tight for daily wear right now.
Their customer service is awesome as well. I had originally ordered another dress, but they had gone out of stock and they offered to replace the dress I ordered with anything else I wanted, even if it was a bit more expensive. Because their stock changes regularly, they are a great place to check out frequently. I just looked on their website again and totally fell in love with this Full-sleeve Red Lace Top with the wicked cross back. It was $40 and is on sale for $22. After our coupon, it comes down to $17.60. It is a one size fits all, but you don't have to wonder if it really will fit you, because it gives measurements as to what dimensions it will cover. I am just an inch (one inch!) over the bust measurement for the shirt, but truly love it. Totally worth the price.
I am really happy with the quality of product we bought and the customer service we received. I hope you try them out.
For this and any future Earl and Duchess coupons check out the forum.