Dell Canada: McAfee Total Protection 2015 (3 PC) Only $30 & Free Shipping (Expired)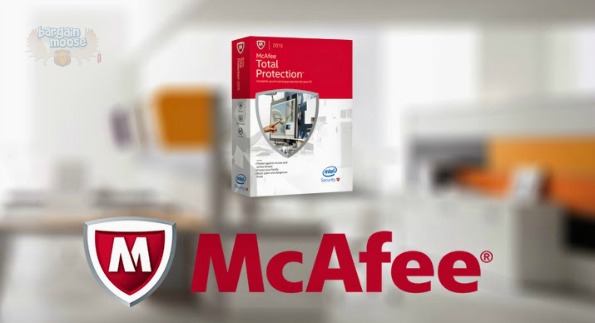 Dell Canada has a very good deal on McAfee Total Protection 2015 for three PCs. Originally $79.99, the 3 PC version is on sale for $29.99 with free shipping. This deal is for today only.
This is the box pack, not simply a download. While this security software package is on sale at many other places, Dell Canada's price is superior. You can see what other retailers are selling the three-PC version for:
$39.99 @ Future Shop Canada
$39.99 @ Best Buy Canada (OOS)
$59.99 @ Amazon Canada
$79.99 @ Staples Canada
With three computers, the McAfee Total Protection software works out to just under $10 per secured PC. This is the better deal than buying the one PC version if you have multiple computers. I have seen the one PC version for as low as $19.99, but the cost per computer works out to half that with this deal on the three PC version.
McAfee Total Protection 2015 is a solid anti-virus choice for your PC. I used it for years and it always kept my computer quite clean. The only thing I do not recommend is their browser add-on. It slowed my internet browsing down to a crawl if I had more than eight tabs open at the same time. However, the rest of the anti-virus software is quite decent in my opinion.
I checked the reviews for this software on CNET and PCmag. PCmag said:
McAfee Total Protection 2015 adds file encryption and advanced Web reputation markup and control to the features found in McAfee Internet Security 2015. Malicious URL blocking and accurate spam filtering are among its best features.
Most reviewers seem to like the software, if the ratings on Future Shop and the like are any indication. The software includes:
anti-virus
Parental controls
web safety tools
Anti-spam features for tour inbox
McAfee Mobile Security
Firewall
... as well as other features. The good thing about buying this software now, as opposed to when it first came out, is that the bugs have been worked out of the system. You will need to do an update or two when you first install the software to bring it up to speed. There originally was a slight problem with the Firewall when released, but that is now fixed.
If you have multiple computers in your home, then this is the best deal you can currently find on McAfee Total Protection 2015 for three PCs.
Receive 5% back with Dell Advantage.
(Expiry: 16th February 2015)