Dell Canada: McAfee 2015 Total Protection (3PC) Was $80 | Now $15 & Free Shipping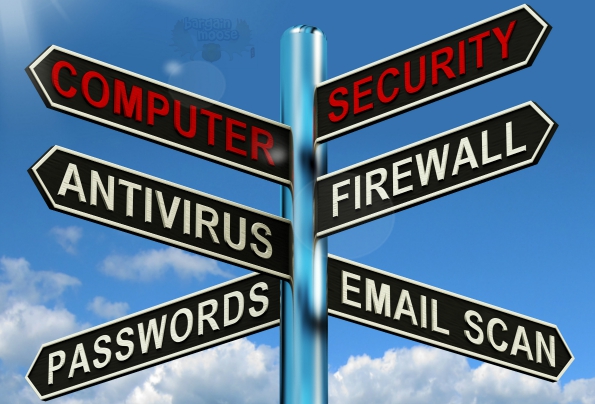 ** BUMP: This deal is back and $1 cheaper!**
Everyone and their computer, tablet, and smart phone these days needs an anti-virus program. Even better than an anti-virus is a program that totally protects your computer from harm. One of today's deals during Dell's 12 Days of Deals is on McAfee 2015 Total Protection. Originally $79.99, the software security package for your computer is now on sale for $14.99. Receive free shipping on all orders at Dell Canada.
You will receive McAfee 2015 Total Protection for one year that can be installed on three computers. Keep your laptops and desktops all safe with one purchase.
While I originally thought that Dell Canada's starting price was a bit high, price comparing proved me half write and half wrong. This is indeed quite the discount off retail prices and the price comparison you see below does not quite do it justice as all of these are also sale prices. Check out the prices for this same software package at other online retailers:
$39.99 @ Best Buy Canada
$39.95 @ Amazon Canada
$79.96 @ Staples Canada
$31.95 @ ITFactory Canada
The original price for this software package was $79.95 - as you can see at Staples Canada - but it is on sale at most retailers. Even so, Dell Canada undercuts the sale price at other retailers by nearly half.
McAfee 2015 Total Protection gives you peace of mind for three personal computers. This software package is loaded with virus protection, parental controls, a spam filter, firewall, and the ability to secure sensitive files stored on the hard drive. Here are the features included:
McAfee Active Protection
Global Threat Intelligence
NetGuard
Network Manager
SiteAdvisor
Social Network Protection
Vulnerability Scanner
McAfee QuickClean
McAfee Shredder
Parental Controls
Anti-Spam Email Filter
Total protection is not just for cleaning out malware and keeping viruses out of your system, it is also for keeping your children safe, avoiding harmful spam in your email, keeping your social interactions with others safe, managing your computer, and both controlling and disposing of sensitive files.
Your purchase of McAfee Total Protection gives you a one-year license for the program that is good on three computers. As the one PC license at most any retailer costs almost double Dell's price for the three PC version, I consider this a very good deal. However, this is a daily deal so it is only up for 24 hours!
(Expiry: 9th September 2015)