(Expired) Dell Canada: Desktop Computer System for $280 & free shipping!
UPDATE: Deal was so good it has now finished!!

Now, I don't know that much about computers, but I have been told that this is a pretty hot deal for a new computer. It is for a basic Dell desktop PC (no monitor as you can buy these at better prices elsewhere).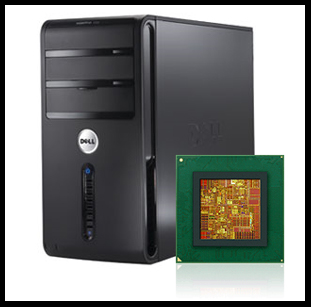 First of all, click through to Dell Canada to see the 200MT, showing with a 5 year warranty, at $786. Here's what to do:
Change the

Pentium E2200 for a Pentium E2180 to save $30
Downgrade the 5 year warranty to a 1 year to save $477
Final price should show as $279
Here's a brief specification for you:
- Dell Vostro 200MT
- Pentium Dual-Core E2180 (2ghz, 1mb cache, 800fsb)
- Vista Home Basic 32bit
- 2GB DDR2 in 2 sticks
- 160GB Serial ATA Hard Drive (7200RPM)
- Integrated 7.1 Channel Audio
- Intel® Graphics Media Accelerator 3100
- 16X DVD+/-RW Drive
- 1 year warranty
This seems like a basic cheap computer, but great for less than $280!! Dell computers are very popular. I actually have a Dell laptop! One thing I might recommend – upgrade to the 250GB hard drive for an extra $40 – well worth it! Just in case you didn't know, Dell do free shipping Canada wide.
- Anna