Costco Canada: T-Fal Clipso 6-L Pressure Cooker Only $99 & Free Shipping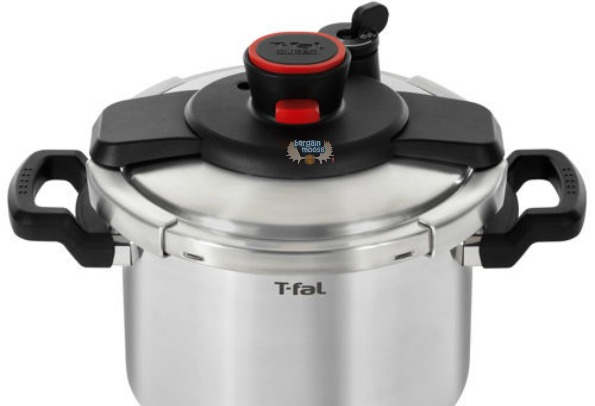 With school starting in two and a half weeks, you might be fretting about all the rushed dinners you'll have to cook before sports practices, after homework and before bedtime. I know I fret about that and I work from home. One tool that could help you quickly get foods cooked is a pressure cooker. Costco Canada has the T-Fal Clipso 6-litre pressure cooker on for only $98.99 with free shipping.
According to wikipedia, foods cook much faster in a pressure cooker, especially faster than conventional boiling. They also keep their nutrients much better than boiling as nothing leaches out into the water. It also uses less energy and water than boiling. You can also use a pressure cooker for sterilizing things like baby bottles and canning jars, so this is a dual-use product. It is even perfect to take camping with you to sterilize the water you might need to drink.
While this item isn't technically on sale at Costco, it was the cheapest I could find it in Canada. Shop.ca has it on sale right now with a regular price of $199 and now on sale for $119.99. Hudson's Bay sells it for a whopping $199.99, which is double Costco's price and so does Canadian Tire. Best Buy is a step down from those prices at $197.98. Costco is obviously the best deal.
While I love to blog deals, I love to blog deals on products that have amazing reviews, like the T-Fal Clipso does. With nine reviews on Costco's site, all of them give it five stars. The glowing reviews say:
This is a must have equipment in the kitchen. I can cook any type of meats in 20 minutes or less. Turkey and shanks are the one that I can cook in 20 minutes on low heat! Save money on energy and cook your meat in short time.
and
I'm very happy with this purchase.
After lots of research over the web, I decided on this product and I was surprised with the price at Costco!
It's almost impossible to find a better deal for this pressure cooker anywhere.
(expiry: unknown)