Costco Canada: Bionaire 40" Electric Fireplace Was $259 | Now $180 & Free Shipping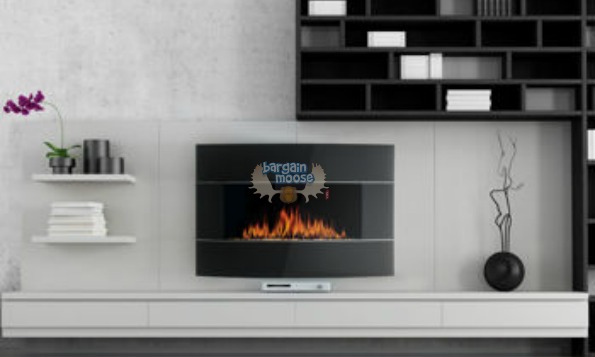 The Bionaire 40in. electric fireplace is now on sale for $179.99 plus included shipping. Originally marked at $259 you'll save 30%.
When the weather gets cold nothing beats a roaring fire and a cup of hot cocoa. I have a pretty small space in my living room with no wood chimney, so having a wall mounted unit that can be turned on and off in a flash is perfect. I really like this sleek design, and even more, I like not cleaning soot off of it all of the time! The LED effect is a little cheesy to me, but it has a better look then a projected image, which looks a lot less realistic. The remote is magnetic to make it easier to find, just don't get it mixed up with the tv remote!
One of the other benefits of an electric fireplace like this is that you keep dangerous fumes out of your house. No more scouting the best deal on wood (or chopping it yourself, ahhh the endless chopping in the fall to prepare for winter!), electric fireplaces makes the whole room warm and toasty quick! Plus you can move this from room to room as, so if you're having company or just want to change it up, you could move it around to a different spot then you normally keep it in.
In the summer time out comes our wall unit air conditioner, and in goes the fireplace to free up more space! There is one major downside compared to the classic wood fireplace- during a power outage electric fireplaces can't run! It's not a great backup source for heat, so you'd have to go find someplace else warm or run it off of a generator. It is missing that smell of the logs burning and the crackle and snap of the flame. You won't be turning your home into a classic log cabin with this model anytime soon, but it's a nice modern alternative.
This model isn't available at other retailers, though Bionaire Canada has it on their website for $295. Amazon has a similar model that is 36" for $180 also if you're willing to sacrifice a few inches. Walmart has another Bionaire fireplace for $278. Fireplaces like these normally go for around $300 so if you're looking for a nice small unit to brighten up your living room, these are pretty good buys!
(Expiry: 24th December 2014)