Costco Canada: $70 Off Porta Gaz 3-Way Portable Gas Cooler (Now $299)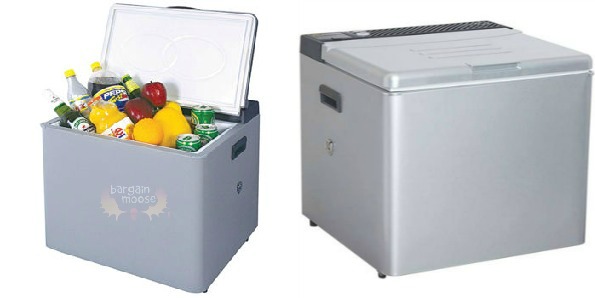 Get ready for camping and backyard entertaining with this portable gas cooler, now only $299.99, regularly $369.99 at Costco Canada.
One thing I despise about camping is constant trips to get ice for the cooler, sometimes even twice a day. To make matters worse, I wonder about the food quality, if it stayed cool enough to be safe. Also, when the ice melts and all your items are floating in the water, it just doesn't seem right to me. This cooler is a great solution to all those problems.
It is a three-way portable cooler, where you choose how you want to power it. You can use either a 12V DC vehicle's auxiliary socket, a 120 V AC power supply or LP gas. So depending what you are using the cooler for, this cooler is versatile and can literally go anywhere.
With a 37 quart capacity, you can fit quite a bit in it for all your camping, day trip, and BBQ needs. It stores 48 12oz cans if you are using it just for drinks.
It has all the bells and whistles for safe and effective operation including all cords and adaptors. The magnetic seal and tie down rings make sure it closes and stays closed, so your food stays cool.
Shipping is included.
(Expiry: 19th May 2013)