Canadian Coupons: Sears.ca Discount for $30 off $250+!
Quick blog post here to let you know about this nifty little coupon code from Sears Canada!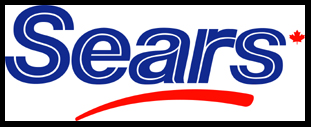 [blogcoupon name="Sears" code="941615934" url="sears.ca" discount="$30 off $250+" expiry="2nd Nov 2008"]
This might be very handy Sears coupon if you're making a larger order in your online shopping, perhaps buying a few Christmas gifts well in advance! Don't forget that they currently have the free shipping offer on items under 10lbs in weight!