Buytopia Canada: $10 Deals + Free Shipping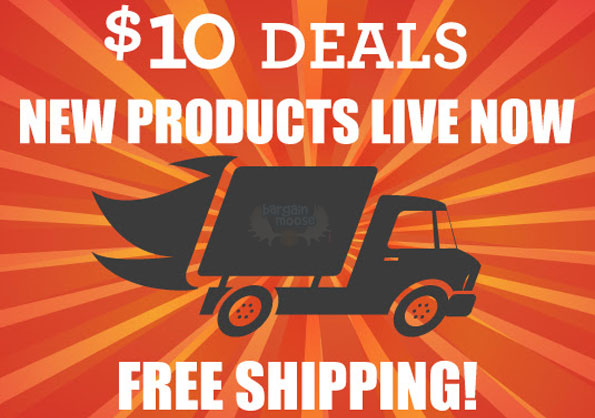 Looking for cheap stocking stuffers? Then head over to Buytopia right now because for a limited time, you can get plenty of deals for just $10, along with free shipping!
There are plenty more, but here are ten $10 deals that most stood out to me, along with their original prices:
For all those of you obsessed with cutepolish's YouTube channel or with doing your nails in general, then be sure to check out the $10 deal on the 3D nail art pens. For just $10, you get 12 nail art pens of different colours (from black, white to blue, gold, etc.) that you can use to create different designs on your nails. I do my nails every couple of days and own a couple of nail art pens myself and I have to say that this is a fantastic deal. The pens I have bought cost a little over $10 for each, so considering you get 12 of these babies for $10 is actually pretty incredible and the free shipping offer definitely makes it even better.
The Global SIM card deal is also an interesting one because on top of costing just $10, it also comes with $10 free airtime credit. Overall, it's a $30 value and the cool part is that all you need to do is insert the SIM card into your own phone when travelling to then enjoy reduced rates per minute. The rate depends on the country you visit but for instance, you could talk and surf the internet in the US for just $0.09/ minute. To learn more about the rates, check out G3 Wireless' site.
Keep in mind that according to the fine print on each product, shipping takes between 4 and 6 weeks after a deal has ended. As a friend of mine found out when he was shopping for an anniversary present for his wife, this is an incredibly important detail to factor in, especially with regards to Christmas presents or for any other occasion in general.
(Expiry: Unknown)