Butterfly Collection Canada: Free Shipping + 10% Off Coupon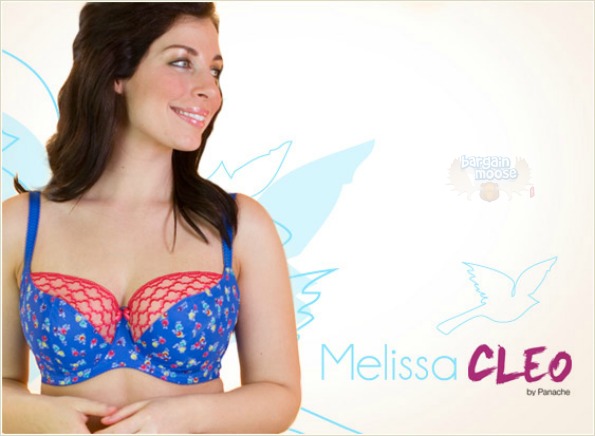 I would like to introduce you to a new-to-the-Bargainmoose company called Butterfly Collection. They specialize in D to K cup bras for the more endowed woman. When you sign up to their newsletter, you will get a coupon code for 10% off your first purchase. They also offer free shipping with no minimum across Canada.
Click here to shop @ ButterflyCollection.ca now
Coupon Code: NEW
Discount: 10% off first order
Expires: Unknown
There is a banner on the right hand side of their website where you can sign up for their newsletter for that 10% off coupon code. A quick name and email is all it requires. The free shipping applies to all orders but does not include tracking.
There is this weird statistic around that says 80% of women are wearing the wrong bra size. That means eight out of every ten women who read this post probably have their boobs wedged into a bra that is too small for them or have a band that is too loose. In my opinion stores like Victoria Secret and La Senza don't help this problem, because they have a VERY limited size range and every bra seems to have the same shape. VS bra shapes do not work for me.
I really suggest you check out the bra size calculator if you think there is even a chance you might be a fuller cup size. Generally for every inch difference between your under-bust to your bust measurement is a cup size. So if there is a four inch difference that is a D cup. I had a go with a cloth measuring tape (woohoo!) and discovered that I too was wearing the wrong bra size. Evidently I am not the C cup I thought I was. Time for new bras!
Butterfly Collection is a fantastic website both for bras and resources. I am going to get a Skype bra fitting and then can't wait to go shopping for a couple new bras. I am eying up the Lucy Bra by Cleo in yellow that was $57 and is now $39.99. Use the coupon and it will only cost you $35.99. Though not my style, the colour and design of this Lottie Bra by Curvy Kate that was $88 and is now $44 is just lovely. Get that extra 10% off and it will only cost you $39.60.
You'll find this and any more active promo codes for The Butterfly Collection on our coupon forums!
(Expiry: Ongoing)