Bogs Boga Kids' Waterproof Boots Were $120 | Now $61 & Free Shipping @ ShoeMe Canada (EXPIRED)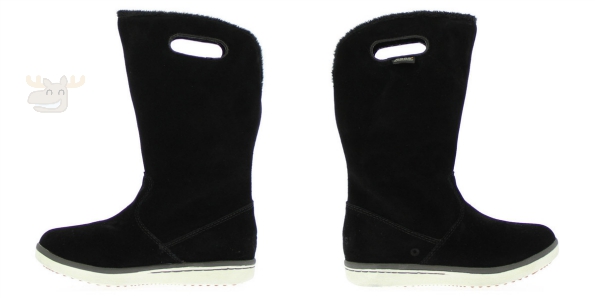 I am rather impressed with this ShoeMe deal on a pair of premium Boga Kids' Waterproof Boots from Bogs. The boots retail for $120 and are on sale for $102 right now. Use coupon code OCANADA to receive an extra 40% off your order, thus bringing your total down to $61.20. Receive free shipping on all orders at ShoeMe Canada now.
These boots cost $120 @ Bogs Footwear's own website and other colours of these boots cost $120 at ShoeMe Canada as well. Only the black colour is on sale for this price, which is quite good considering the original price of the Boga boot.
What makes these boots so special? The Bogs is made of waterproof suede upper with a soft fleece lining inside. The boots have rebound cushioning to keep feet comfy, dry, and warm all winter long. Like other Bogs, they are 100% waterproof. The inside is also lined with DuraFresh bio-technology that fights odour to avoid that gym-bag like smell in your child's boots. You child will be quite warm in these boots down to -10°C.
Now, sizing seems to run a tiny bit small. I was reading reviews on Bogs about the Boga boot for kids and about half of the reviewers agreed that they ran a half size small. This reviewer is one of them:
These are great boots. Very well made, and waterproof. My daughter and I wear them in rainy Seattle all the time, and our feet are always nice and dry. The boots are easy to clean. I usually just wipe them off. We have had our boots about four months and we love them. They are very comfortable and we wear them almost every day. I did order our a half a size bigger than our normal size and they fit great.
Plenty of sizes are still available at ShoeMe Canada; therefore you should have no problem sizing up a bit.
While they say that these shoes are for girls... I do not see why boys couldn't wear them as they are just black suede boots. They look pretty gender-neutral to me.
I really like blogging about Bogs deals for kids as they are such a popular boot right now. Let me know if you pick up a pair!
(Expiry: Unknown)