Body Candy: Free Shipping Coupon Code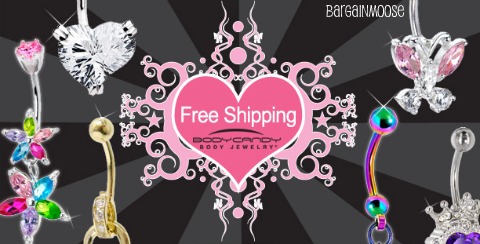 The most popular coupon for Body Candy is back: free shipping to Canada with no minimum spend!
Discount: free shipping
Coupon Code: GIFT
Expires: 25th, April 2011
Check out some of these Ultra Glitter eyebrow rings, and sparkle in the sun this summer! Only $1.99 a piece!
Much to my husband's horror I recently announced to him my intent to get my belly button re-pierced in the future. I had to remove it about a year before I met him due to it being pierced wrong: it was too shallow. So he has never seen me with it, and the thought horrifies him. He seems to have an issue with piercings. But I have a small but glorious collection of belly button wrings, including a diamond pave butterfly I am itching to wear again!