Body Candy: Free Shipping Coupon Code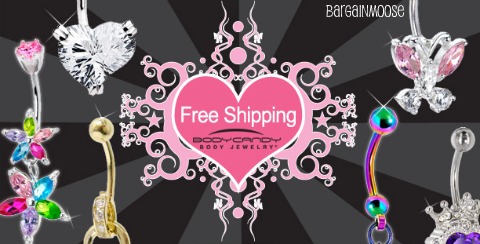 Body Candy has released a pretty free shipping coupon code! To get no shipping fees usually you have to spend $19.99+ so if you are just looking for a single item or so, this coupon might work for you.
The email I got was a tad confusing, it said 'one day only' but then listed the coupon expiry date as October 21, so I am giving you both pieces of info incase it stops working suddenly.
Discount: Free Shipping
Coupon Code: BACK
Expires: 21st, October 2010
Be sure to check out their full selection of Halloween themed products as well as their clearance section, you think their usual products prices are good.. I couldn't believe the discounts in their clearance section! Some were over 90% off retail prices!