Body Candy Coupon: Free Shipping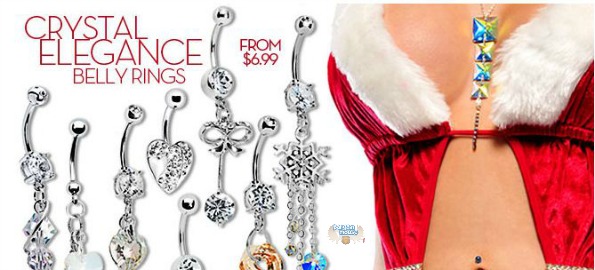 This is Body Candy's most popular deal... free shipping! No matter what your order, no matter how small... you will get it delivered to you for $0.
Click here to shop @ Body Candy
Coupon Code: home
Discount: free shipping
Expires 5th December 2012
Seriously guys and gals: jewelry makes the best stocking stuffers! If you have a friend or family member that is pierced, anywhere (eyebrows, ears, belly button, etc!) you can pick up some great jewelry at affordable prices.
Don't forget about the Christmas themed jewelry either. I just adore this Handcrafted Winter Snowflake Belly Ring for only $4.99 (retail $24.99).
All prices are in USD, but free shipping makes this deal awesome!
(Other Body Candy Coupon Codes here).