Back To School Clothing Deals Roundup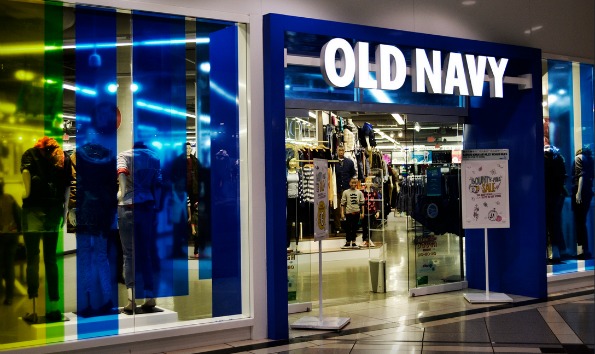 There are so many different items kids need for back to school such as books, electronics, stationary and more. One of the things that is a must-have are some new school clothes. Kids grow out of their clothes so quickly that it seems like a waste of money to pay full price for anything. Well, you won't have to with these deals. Many clothing stores are having some great sales on for toddlers, kids, teens and even adults that will save your budget and make you look great.
We have rounded up some of those clothing deals in one spot to make back to school (or work) shopping simple and affordable for you.
Toddlers and Kids
The Children's Place- Use the coupon code PLACE2 for a limited time only to get 40% off your orders and free shipping. You can use this on their sale section as well with items up to 80% off the regular prices already.  You have the chance to save huge with the coupon and sale combined.
Old Navy Canada- Use coupon code ONSHOP to save yourself 20% on your entire order. This coupon code does not have an expiry date listed.  You can use this coupon with some of the sales they have such as kids jeans starting at $10 or tops starting at just $4.
Gap Canada- Save 20% on your online purchases with this coupon GAPDEAL2 until the end of the day today.  You can also save up to 40% in the uniform shop for a limited time only as well.
Teens and Adults
Rickis Canada- Shop online and save 25% on all tops for a limited time only.  They also have sale items up to 70% off the regular prices.  To save on the cost of shipping, use the coupon SHIP3 to pay just $3 on shipping orders over $40.
Bootlegger Canada-  The coupon code BOOTMORE will save you $20 off $60 or more, $40 off $120 or more, $60 off $180 or more or $80 off $24 or more for a limited time only.  There is also a printable version of this coupon for in-store shopping as well.
Guess Canada- There are a few coupons that you can use to save yourself some money over at Guess Canada. I suggest you use the coupon TENPNTMOO to save yourself 10% on all regular priced items until September 30th.
Some of the places such as Old Navy and Gap Canada will actually have deals and savings for the entire family, which will make it even easier to shop for back to school.  All of the coupons, both printable and codes, will be posted up on the Bargainmoose coupon forum.
(Image credit to Bargainmoose)