Babies R Us Canada: Britax Marathon 65 G3 Only $224.97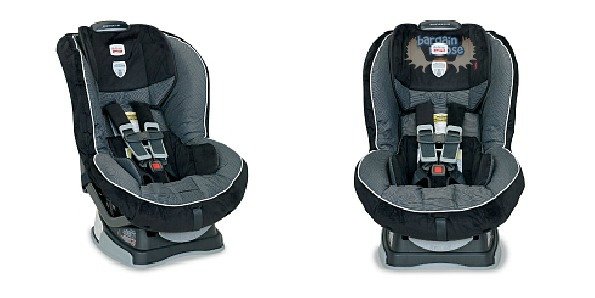 Get the Britax Marathon 65 G3 car seat for only $224.97, regularly $299.99 at Babies R Us Canada. I googled this seat and this is a really great price, as everyone else sold it for $299 or more.
Britax is my car seat of choice. All three of my kids have Britax seats and the reason is mainly: safety. They are the innovators from which other car seat companies copy. It has amazing reviews and I can attest to those, because I know this is a great seat. It is super easy to install (even I can do it!), it is comfortable, and again, it is safe.
This is a convertible car seat, which can go rear facing for a child up to 40 pounds and front facing for a child up to 65 pounds. My seven-year-old would still be in the car seat safely if I didn't give it to one of my younger sons after theirs expired.
This seat protects your child in the unfortunate incidence of a crash by:
minimizing forward movement of the head during frontal impact with their SafeCell Technology, which is designed to lower the centre of gravity and counteract the forward rotation of the seat
further minimizing movement of the seat with integrated steel bars and energy absorbing tether attachments
containing the child with side impact protection and a tangle-free harness
Comfort features include:
harness holders to keep the straps to the side for loading and unloading
easy-remove cover for cleaning
multiple buckle and recline positions
comfort pads and an infant body pillow
Get free shipping (up to a maximum of $20) when you spend over $100.