Artscow: 3 Canvases for the Price of 1 Coupon Code + Free Shipping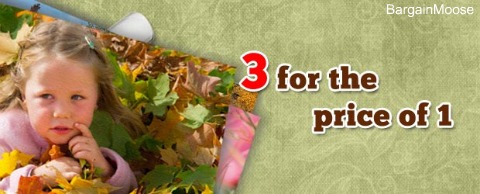 This is an amazing deal! You can get 3 personalized canvases from Artscow for only $20 with free shipping. You can choose from four canvas sizes:
16" x 16"
16" x 20"
20" x 20"
18" x 24"
Instructions:
Make sure you set the quantity to total number of canvases wanted. E.g. if wish to purchase 9 canvases in total, set the quantity to 9. All canvases can be individually designed.
Discount: 3 canvases for $20 + free shipping
Coupon Code: 20CNVS3
Expires: 6th November, 2010
I think this is a fabulous idea and am considering getting 3 made from our wedding photos... certainly give one to my grandmother!