American Eagle Extra 30% OFF Coupon Code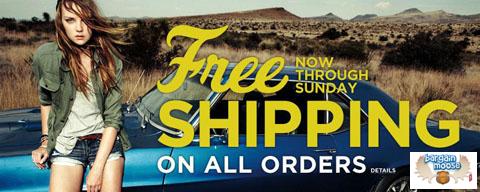 American Eagle is having a weekend event to sweeten this Easter weekend, 30% off all clearance items and free shipping.
I've checked the coupon code and free shipping, and it does work for Canadian deliveries.
Coupon Code: 83461705
Discount: Additional 30% off clearance
Expires: 4th April, 2010
Enter this coupon code for an additional 30% off all clearance merchandise. Shipping is automatically free on all American Eagle purchases. Both offer ends run until 4th April 2010. The coupon code and free shipping applies to all American Eagle affiliates including Aerie. This creates such a large selection to choose from when shopping. You have the option of shopping at 3 different stores at once.