American Apparel: Free Shipping Coupon Code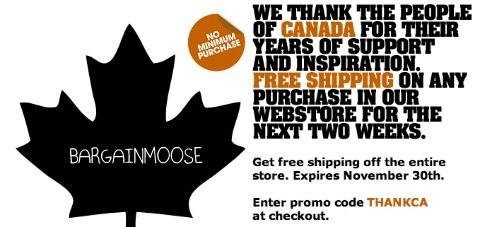 American Apparel is offering free shipping with no minimum purchase. The price you see (+tax) is what you get. A nice little discount for avid online shoppers.
Click here to shop American Apparel
Coupon Code: THANKSCA
Expires: 30th, November 2010
You have two weeks to decide what you want to get and purchase it. On their last major promotion I acquired a multilayer reversible petticoat and may I say, I don't quite feel comfortable wearing it in public (so short!) but it is the softest thing that has ever touched my skin an I love bouncing around the house in it and just relaxing.
Btw, did you know that AA was born in Canada? Yup: it was the brain-child of Dov Chaney, a Montrealer. It was called American Apparel because the t-shirts were imported from the US.