American Apparel Canada: Free Shipping Coupon Code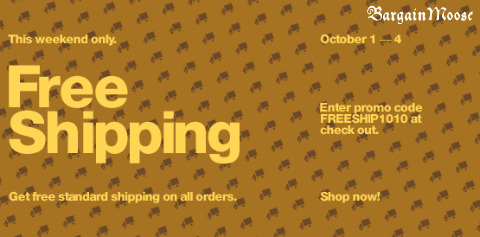 For the rest of today and tomorrow (October 3 + 4th) you can get free shipping at American Apparel on anything! Usually free shipping occurs on orders over $75 so this coupon code can help you out if you want to place a small purchase.
To acquire free shipping:
Coupon Code: FREESHIP1010
Expires: 4th October, 2010
They are still having their 30 - 50% off summer sale so a good time to double dip in the sales.
Looking around I saw 50% off items like these: Sheer Jersey Long Sleeve T at $13.50 and this Thick-Knit Jersey Cross-Back Short-All for $23. Pair them up with free shipping and you're doing well.