Amazon Canada: Canon Elph Camera Up To 36% Off + Free Camera Case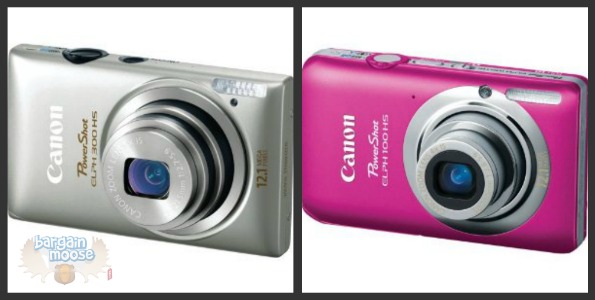 Buy any Canon Elph camera at Amazon Canada and get a free camera case!
TheCanon PowerShot ELPH 100 HS 12.1 MP CMOS Digital Camera with 4X Optical Zoom (reg. $179.95) is available in 4 colours and prices vary from $129.35 for grey to $149 for pink.
The Canon PowerShot ELPH 300 HS 12.1 MP CMOS Digital Camera with Full 1080p HD Video(reg. $219.99) is available in 3 colours and the prices range from $139.99 forsilverto $165.92 for red.
If you don't care about the colour of your camera, I'd go with the 300 HS in silver. It's only $10 more than the grey 100HS model and you're getting 5x zoom compared to 4x zoom as well as a few other features like zooming during video recording.

You must add the Canon soft camera case ($9.99 value) to your cart along with a Canon Elph Camera. On the final checkout page, the price of the camera case will be discounted and a promotion credit for the amount of the camera case will appear in your order summary.
Expires: 31st March, 2012