Amazon Canada: 50% Off Gerber Ultimate Survival Pack - Now $62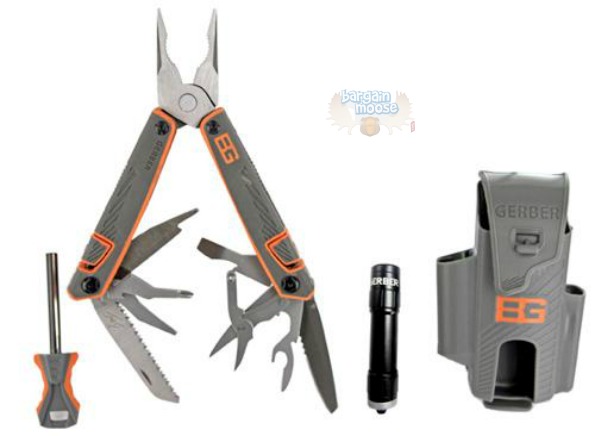 Amazon Canada is offering 50% off the Gerber Legendary Blades 31-001047 Bear Grylls Ultimate Survival Pack with Multitool, Flashlight and Fire Starter. Originally $124.99 this set is on sale for $62.08.
Features:
Multitool has 12 components including pliers, wire cutters, a partially serrated blade, a wood saw, a small flathead driver, a bottle opener, scissors, a crosshead driver, a piercer, and a medium flathead driver
Tempo flashlight with anodized aluminum body
Fire starter rod and textured plastic sheath
The complete kit includes 12-component multitool, Tempo flashlight (one AAA battery included), sheath, fire starter rod, and "Priorities of Survival" pocket guide.
This thing is wicked - and I am sure anyone who loves knives, tools, or anything with multiple functions that they can possibly cut themselves with... will love this.
Enjoy free shipping on all orders of $25 or more.
(Expiry: 15th April 2013)