70% Off Dakine Nico Toque Was $23 | Now $6.90 & Free Shipping @ Live Out There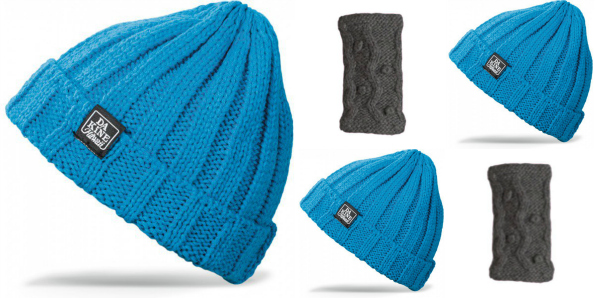 I am always a big fan of bargain accessories - things you can just spend a few dollars on while they are on sale. This Dakine Men's Nico Toque is a great winter accessory sure to keep your man's head warm. I often find that 'men's toques' fit women and teenage boys just fine as well. Originally $22.99, this toque is on sale for $6.90. Best of all, you receive free shipping!
This is a really budget buy - you get a nice, well-made toque for under $7. This is just a basic bright-blue (sort of aqua) blue knitted toque made out of acrylic materials. it has a really nice heavy rib-knit pattern. The toque has a thick cuff that can be worn folded over or you can wear the toque 'slouchy' style. One reviewer said:
Got it for a friend and he likes the fit and says it is warm for our windy and cold winter days
Given that the East is getting hit with a blast of cold weather - I thought this would be a great little buy. It is super important to keep your ears warm when it is cold outside. I know wearing toques can mess up your hair  - but frostbite on your ears is no joke! I had frostbitten toes once... OW!
I also wanted to mention this Laundromat Bobby hand-warmer on sale from $19.99 down to $6. I have long wanted a hand-warmer that was not a pair of gloves. I like how you can just shove both your hands in this warmer and they stay cozy warm. As they are sharing heat, this will actually keep your fingers warmer than they would be in gloves.

Both of these are super buys given the 70% discount AND free shipping on your order no matter how small. Live Out There just launched their 30% off to 70% off clearance sale and there are plenty of awesome bargains including shirts under $10 and more. Let me know what you pick up! I think I am going to grab both these accessories - I can always give them as gifts. :)
(Expiry: Unknown)