Well.ca: Save Up To 20% On Baby Essentials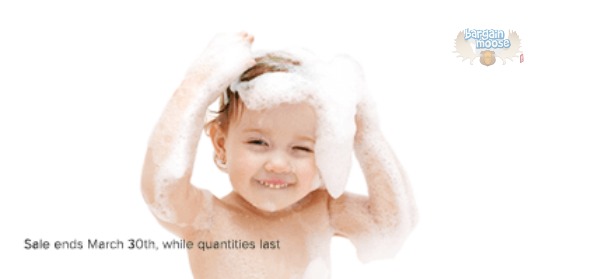 I noticed when browsing Well.ca's sale section for this week that they have a number of baby products on sale. If you have a new one, this is the time to stock up.
First of all, if you use disposable diapers and Pampers is your brand, save $12 on the econo packs. This deal ends today.
Get 20% off children's bath and body wash, because before you diaper them, they should be clean. I am partial to the Live Clean baby brand.
Get 15% off Kushies brand changing pads, cloths, towels, bibs and crib sheets. I do love the softness and cuteness of Kushies blankets, which aren't on during this sale, but I bet the crib sheets are so luxurious for baby.
Get 20% off Sudocrem, which was my brand of choice for diaper cream. I found it really helped with rashes and preventing rashes.
Now, if you are reading this post and a baby (or another baby) is the farthest thing from being on your mind, then you need to check out the 15% off contraceptives. ;)
You'll get free shipping on any spend over $25, and if you spend $40, don't forget to use the coupon code to get $10 off at Well.ca.
(Expiry: 30th March 2014)