Urbini Touri Travel System $97 @ Walmart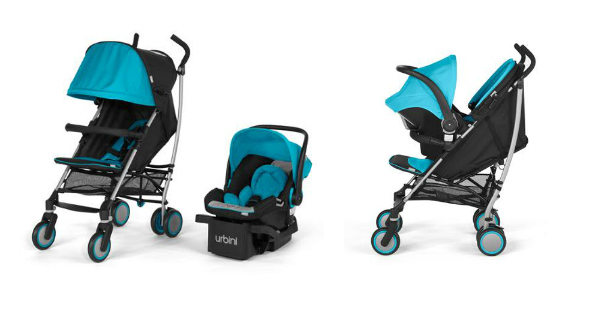 What an incredible deal for an entire travel system! The Urbini Touri Travel System was $195 but Walmart has put the blue colour, Peacock, on Rollback for just $97. You can rarely find a car seat on its own for less than $100 and this is a car seat and stroller. This would make an incredible, yet affordable, shower gift and is just a great option for those budget-conscious parents-to-be.
The news of another recall from what's considered to be a more high-end, high-quality brand of baby gear, just proves that paying more for an item does not guarantee it will be any better than one that is one third the price.
The Urbini brand is relatively new to Canada and, as such, there are only two reviews for this Touri Travel System on Walmart.ca. But if you read the reviews on the US website, people love it! The set has 183 reviews with a 4.5 star average. There are also two 5-star ratings for the Touri System on Amazon.com. Most reviewers rave about how light both components are and how easy they are to use. And I love this Peacock colour!
If you're in need of a travel system, don't wait on this one as you never know what Walmart's stock is like on Rollback items. What a steal!
(Expires: Unknown)