Udder Covers Exclusive Promo Code: Free Nursing Cover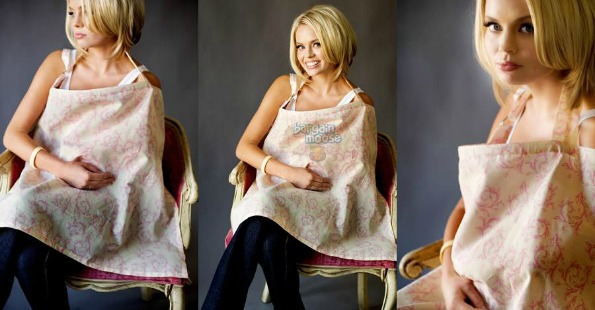 Bargainmoose wants to give you a promo code for a free patterned breastfeeding cover valued at $35. Select any cover you would like and you will automatically be directed to the "shopping bag" where you can enter our coupon.
Here are the details for this promo code:
Coupon Code: UDDERMOOSE
Discount: Free breast feeding cover
Expiry: Limited time only
Here are some past moosers that have taken advantage of this awesome freebie:
I ordered an uddercover and I did receive it. However, the website makes it look like a very large cover, but it is not. Using it with my 4 month and his feet still show in cradle hold. He's only in the 25-50 percentile for height. [Soccerplayinggirl]

I've ordered from this company several times and have always received my covers with no surprises. [Natasha]

I ordered and received one last year and yes, they are shorter than other brands, but I discovered that I actually prefer it to my longer Hooter Hider; it covers what it needs to and folds down smaller.  I took it to Europe with me for a month and it was perfect! Now I use the longer one just as a sunshade draped over the stroller. Who cares if people see your baby's feet? They're cute sticking out and then you don't look like a giant lump of fabric.  [Leanne]
I like to hear others' experiences first before trying a new product, because it helps me know more about what I will be getting.  All you are required to pay is the cost of shipping which is $11.90.  This would make a fantastic baby shower gift because it is a beautiful and very useful item, for free!
You may use this code as many times as you would like.  This code also works on many of the beautiful Udder Cover gifts sets that they have.  When you add the promo code at the checkout, it will bring any gift set price down from almost $50 to just $5 plus the cost of shipping!  There are other coupon codes out for this company, but ours will give you this awesome option as well.
For all of the latest Udder Covers promo codes, make sure to stop by the Bargainmoose coupon forum before shopping.