The Gap: Graphic Bodysuits only $3.97 (orig. $14.50)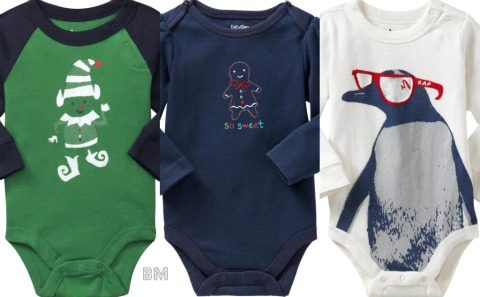 A great little deal for parents wanting the quality of Gap, and yet don't want to spend too much. I ran across these Holiday Graphic Bodysuits, which aren't really holiday-ish to me. More winter-like. Each are only $3.97, down from $14.50. You save 73%!
The last link, depending what colour you pick.. you get a different picture. Here is the legend:
Blue - mittens
Brown - polar bear (2nd fav)
Red - gingerbread man
White - Penguin (fav)
Available for 0 - 18 month olds, but sizes going fast.