Sears Canada: 20% Off Lorex Camera Baby Monitors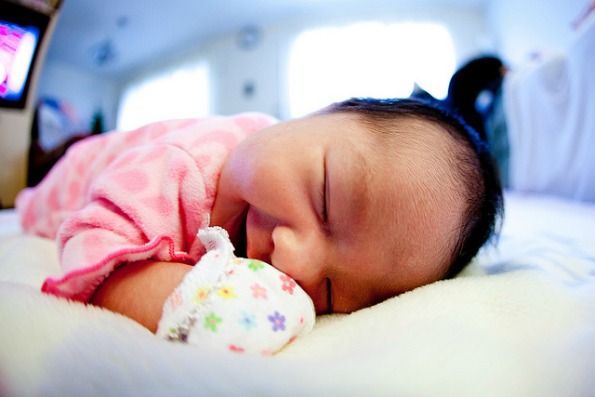 Today only at Sears, you'll get 20% off all Lorex baby monitors. These range from the least to the most high-tech.
If you are in the market for a baby monitor and are a worried, anxious, helicopter parent like I am, then you are definitely in luck. These Lorex baby monitors let you see your baby no matter where are in the house, and even when you aren't home! I wouldn't suggest leaving baby home alone, this would ultimately mean when left with a babysitter.
This monitor, isn't just for babies, you can use it to monitor any area of your home or business. The Lorex video baby monitor with pan-tilt camera, remote Skype viewing and video recording is now only $203.99, was $254.99. Imagine the security you will feel with one of these watching your kids.
If you want something a little less deluxe, this Lorex video baby monitor with audio activated alerts is perfect! It has a talk to baby feature so you don't need to go into their room to tell them to keep it quiet. Seriously, I thought video baby monitors were over the top. But there were many, many times, I would have loved to know if quiet meant asleep, and I wouldn't have had to go in and see them laying there away and then start wailing because they saw me. The remote voice feature is a perfect way to soothe them without having to go in, which can have its own issues too. Was $144.49, now $115.59.
I am not suggesting ignoring your baby - I am all about attachment parenting and going to them when they need you. But, sometimes they just whimper and fuss and it would be nice to have the convenience of a monitor like this to see how they are.
Shipping starts at $7.95.
Photo Credit: Robert Freiberger
(Expiry: 30th September 2013)