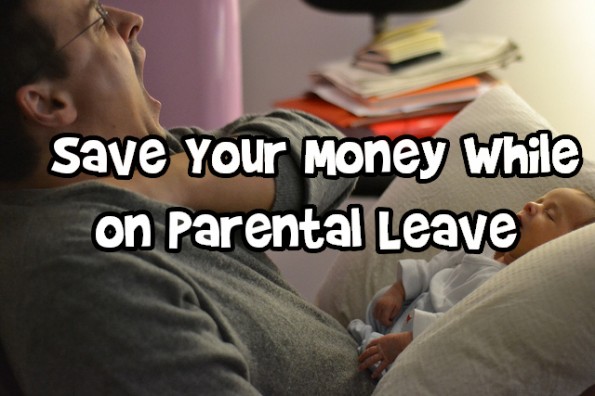 We all know how expensive a baby can be, let alone having to work on reduced income such as paternity or maternity leave.  Many new parents often underestimate just how much that first year with the baby is going to cost them.  While we are very fortunate in Canada to have the option of one year of maternity leave, the great thing is that we have the option to stay for the full year, or if we want we can return to work earlier.
Here are some ways to plan ahead and also some ways in which you can try and save money for your baby's first year.
Figure How Much You Will Get
Handy websites like Employment Insurance Maternity and Parental Benefits from the Government of Canada will help you figure out how much you will be able to get every two weeks.  For 2014, the maximum amount that you can receive per week is $514 and you are able to receive 55% of your maximum insurable earnings, maxed at around $48,600.  Knowing how much you will receive will help you figure out how much you need to save for your baby's first year.
You are eligible for parental leave benefits if you have worked over 600 hours in the past 52 weeks, as per BrighterLife.
Figure Out How Much It May Cost
If you are able to plan ahead, you can budget how much you'll need to save before the baby arrives to ensure a smooth transition.  The last thing you want to stress out about is finances because there are so many other things to worry about.  Like making sure the baby is fed, or what to do so you can get more sleep!
Baby Center has a fantastic baby cost calculator that can estimate the total first year cost for your baby.  The average first year cost for a baby is just shy over $6,000 if you don't have any regular childcare or daycare in your first year.  Of course if you are planning to feed your baby formula this cost fluctuates too.  There are about $2,000 worth of one time costs that you could use for your next baby if you have one.  In summary, the costs for your baby's first year are individualized and can fluctuate widely.
Ways to Save Money While on Parental Leave
Canadian Family suggests that you cut down on wants and just focus on needs.  Hand-me-downs are a great idea because children often outgrow their clothes so quickly.  In addition, meal planning works well for your family (not your baby of course) because you or your partner may be too exhausted to cook on a daily basis.  With the luxury of time on your side, maxing out those home cooked meals works well to save on food costs.  Another way to save money is to see whether using cloth or disposable diapers is cheaper for your budget.  In general, it is more economical to use cloth diapers (and even more economical if you wash it yourself) if you use a cloth diaper pick up service.  And it is better for the environment.
The Government of Canada also has a great financial checklist of things you should do after your baby arrives here.
Can I Work During Parental Leave?
Many new parents want to work during parental leave, even if they are odd jobs here and there because, hey, anything helps!
This post from Canadian Budget Binder helps summarize whether you are able to work while on parental leave in Canada.  While it may be tempting to earn a little cash on the side, the amount gets reduced from your maternity leave and employment insurance earnings, so it might be wise to have a cautious look first before you start pulling cash in.  Basically if you work too much you could get your maternity leave benefits clawed back.
Hopefully this post answers some questions about how much you might get while on parental leave, how much your baby's first year will cost, how to save money during parental leave, and whether you can work on the side.  Having a first baby is both overwhelming and exciting, congratulations on your new bundle of joy!
Bargainmoosers, how did you make it work during your maternity or paternity leave?  Do you have any tips for fellow Bargainmoosers?
Photo credit: Roberto D'Angelo