Mally Designs: 50% Off Imperfect Leather Bibs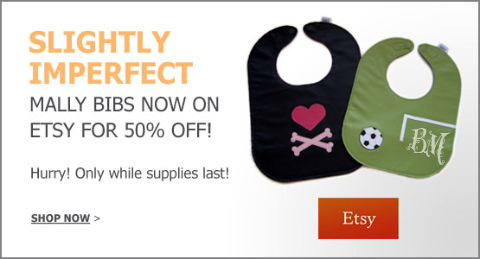 This wonderful sale is back! Get 50% off slightly imperfect Mally Designs bibs! They are the original leather baby bib!
They are totally gorgeous and only $17.50 USD now! My favourite is this so cute apple leather bib, baby size!
Here is what Mooser Paula had to say last time this deal came around:
They are very easy to clean – it was the only bib I needed for my daughter! I love Mally bibs!
Not sure on expiry date of this promotion, but certainly only while supplies last!