Gingerbread Monkeys: Extra 40% Off Sale Items Coupon Code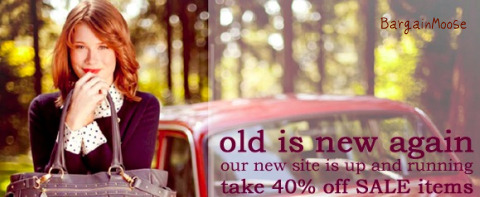 Gingerbread Monkeys just had a very successful site move (some of us know how stressful that can be) and is celebrating by trying to reduce inventory. They are offering their customers an extra 40% off their sale items. You have 5 pages of discounted items to peruse.
You will need this code:
Coupon Code: GM40
Discount: 40% off sale items
Expires: 16th September 10 @ 11:59 PM EST
They have some interesting items besides just clothing and back to school items. Check out this Lavender Lab: a stuffed animal with packets of lavender for aromatherapy placed in it because of it's known affects in helping children sleep better. What a novel idea! They also have these mini gift sets which are just adorable, I think I should get one for our 'about to pop' cousin.