Best Buy Canada: Baby Bjorn Active Front Carrier Was $180 | Now $70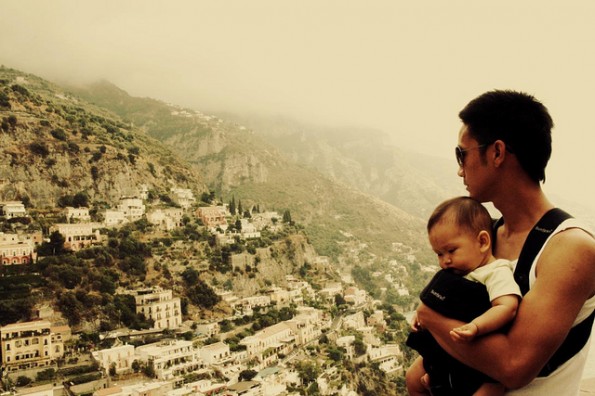 If you are looking for a hot deal that is going to sell out quickly and you've got a new parent to buy for or are a new parent, check out this deal at Best Buy. Get the Baby Bjorn Active front carrier for $69.99, with a regular price of $179.99, and you'll also get free shipping.
I've blogged about Baby Bjorn a few times when it has gone on sale at Best Buy, but the price has never been this low.
Baby Bjorn carriers are life-savers. When you have a newborn, you feel like all you do is sit on the couch and hold the baby, or walk the room while holding the baby. The baby loves to be held. You probably wonder how anyone gets anything done while holding a baby. Simple answer - they don't. This is where the carrier comes in to play. You can do your dishes, make your dinner, do your grocery shopping, even vacuum your house with your baby in the carrier. It will be quite a workout, but think about all the post-baby weight you'll lose lugging around an extra 10-20 pounds on your body each day.
I loved taking my toddlers for walks in the stroller, while carrying the baby in the carrier. I also liked to do groceries with him in the carrier as he got to see so much more than he would have in his car seat. I remember him kicking his pudgy legs when I'd hand him an orange to hold.
This carrier is a bit different from the basic one I had, as it includes lumbar support. I would have loved that as I have a weak back and it would have helped a lot.
It says there are limited quantities so I wouldn't wait to get this as it could sell out quickly. The sale is also today only. Because it is over $25, it will ship to you for free.
Photo credit: Jlaceda
(Expiry: 27th January 2015)