Bambino Box Canada Coupon: Exclusive 15% Off All Baby Products & Bambino Hampers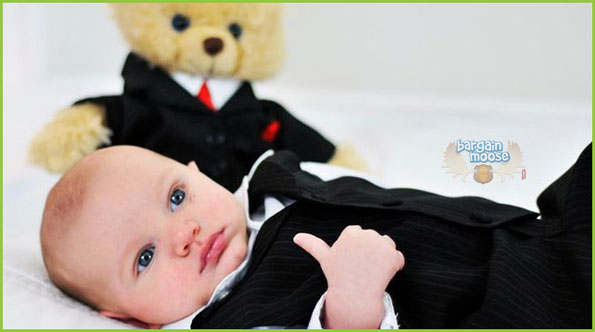 Look at that: even the baby in the picture agrees that our latest Bargainmoose exclusive for 15% off everything at Bambino Box is too awesome to pass up!
Click here to shop @ BambinoBox.ca
Coupon code: bambinoboxmoose2014
Discount: 15% off sitewide
Expiry: 31st January 2014
Although Bambino Box has a pretty extensive selection of baby-related products such as all those needed for diapering, bath & body, playing and much more, their hampers are what differentiate them from the rest.
These Bambino hampers basically consist of a basket containing an assortment of different products. Take for instance the Baby Bath Time Hamper for a girl, which includes: bath body wash, shampoo and lotion by Johnson's Baby Bedtime, along with Johnson's baby powder, Johnson's baby oil with aloe vera, Prenaten daily clear protection cream, a pack of Kushies wash cloths and a couple of other products. For 11 full-sized products, the basket is just $119 and can be further reduced to $101.15 with the Bargainmoose exclusive.
They also have a number of Organic Bambino boxes available such as the Unisex Organic Baby Hamper, which comes down to $33.15 with the exclusive (reg. $39). It comes with a Lalabee Bathworks bottom bum bream and baby moisturizer, along with an SMQ Organics cottons clothes and a Kushies organic sleeper.
Whether for your own baby or to present as a gift --say, next time you're invited to a baby shower-- these hampers are definitely a great choice, especially since they are also available on a layaway plan of 15 weeks.
Keep in mind that shipping is free on all purchases over $100 and as usual, this exclusive Bargainmoose Bambino Box coupon is also available on our forums.