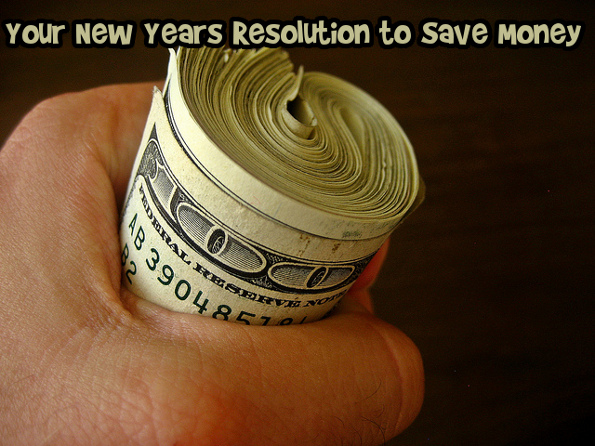 One of the top new year's resolutions made (and possibly broken) year after year is saving more money. Although it seems very difficult to do, with a little time invested in the beginning, saving money effortlessly throughout the year becomes a piece of cake.
Here are some tips to help you with your new year's resolution to save money.
Pay Yourself First
Set up an automatic savings deduction from your main chequing account to your savings account. You'll see less than you actually have and you'll be less tempted to spend it. Paying yourself first is one of the easiest ways to save money and most effective. Start by something manageable like, 5% of your gross pay and slowly increase it to the goal you set for yourself during the year.
Consider the Tax Free Savings Account
If your income isn't high enough to warrant an RRSP deduction, consider the tax free savings account. The tax free savings account is an investment vehicle (much like the RRSP where you can hold savings, mutual funds, or stocks). The contribution limit for the TFSA has increased to $5500 from $5000 for the year 2013 on onwards according to the Globe and Mail. With extra room to save (this extra room accrues if you do not use it this year), this is further incentive to save more.
Money taken out from this account is exempt from further tax, but money contributed to this account is after tax.
Read Carefully
Many (if not most) of us don't like looking at the credit card bill statements because it forces us to review what we have spent over the past month (often the case after the holidays, this is not a pleasant activity). MSN Money recommends that you carefully read your credit card statement regularly and slash or cancel anything that you're not currently using or you don't need. Some examples of these incidental costs include Netflix and cable television.
Think About Taxes
One of the most expensive costs we incur is income tax. Think and plan your taxes at the beginning of the year (instead of near the end) for effective tax minimization. Remember to collect (or scan) receipts that can be used for tax deduction purposes or other payments you made to incur income, if you have your own business. This forward thinking will help you win in the long run, instead of scrambling to find receipts or losing out on tax deductions because you didn't plan your taxes properly.
Furthermore, think about signing the Canada Revenue Agency T1213 form through your human resources colleague at work. This form entitles you to receive your tax deduction throughout the year instead of at the end the year. You will end up with a bigger pay cheque and more control in regards to the timing of your money and how long you want to contribute to your pension for. Basically, when you complete and send in this form, you put an end to providing the government with an interest free loan of your pre-tax income.
Practice Conscious Spending
New Year's is a time for reflection and being conscious about your goals and your current self. Money tends to be a symbolic reflection of where our values lie. If your passion lies in traveling and you dream of taking a dream getaway to Provence, France to frolic in the lavender fields, spending $3.50 on a Starbucks latte on a daily basis is not a reflection of the conscious effort in achieving this goal. Much of our behavior in relation to money can be changed by thinking consciously and being reflexive about where we want to invest our values.
So although new year's resolutions are notoriously difficult to achieve especially as the year unfolds, financial new year's resolutions tend to be slightly easier than other resolutions, such as losing weight. Financial new year's resolutions call for a heightened awareness of where you want to put your values and your passions in order to save money for more important things, like fulfilling your passions (be it taking that trip to Provence or not).
Bargainmoosers, do you have other tips to encourage the keen readers to save money as part of their new year's resolutions?
Photo Credit (401(K) 2012)